NATE 2018 | Nashville, TN
Feb 20-21 – Come Visit Us at Booth 233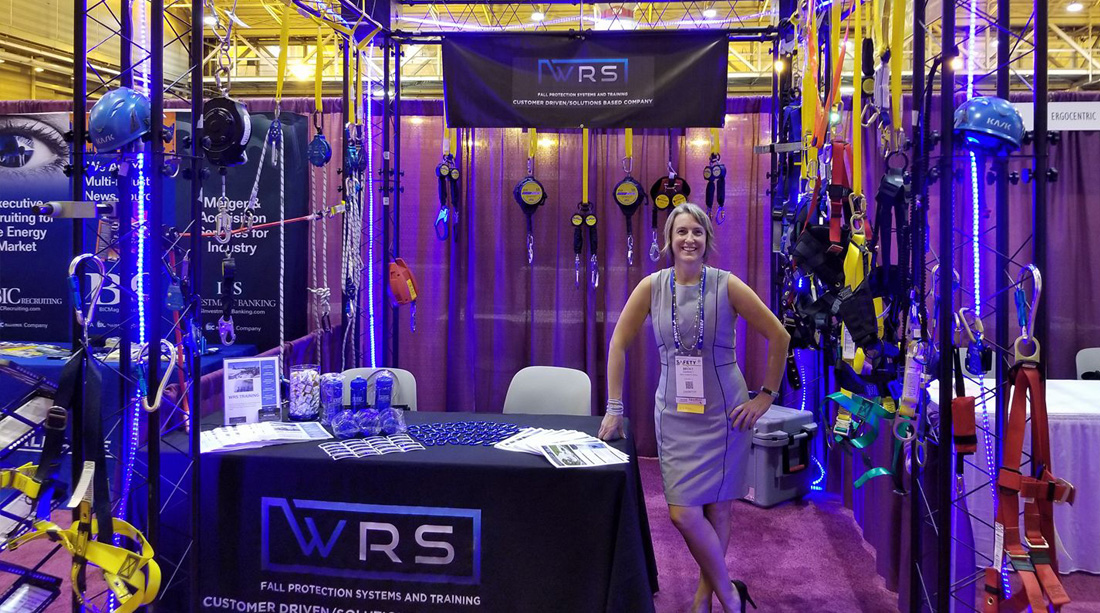 Webb-Rite Safety is an industry leading developer, manufacturer, and distributor of advanced fall protection equipment and systems. Our extensive line of equipment and services can meet most any fall protection, safety restraint, confined space, and rescue equipment requirement. If not, we will design and fabricate a customized solution!
CUSTOMER DRIVEN!
We service a variety of industries to include
Agriculture, Chemical, Construction, Distribution,
Entertainment, Manufacturing, Marine,
Military, Oil & Gas, Utilities, and Warehousing.
We look forward to working together
and providing the most innovative and effective
fall protection solution to maximize your
company's worker and worksite safety.
COMPREHENSIVE PRODUCTS & SERVICES
Fall Protection
We offer a full line of advanced fall protection equipment and systems from Harnesses, Lanyards, Hooks, and Carabiners to Rescue Equipment and Fully Customized and Engineered Fall Protection Systems. If we don't have it — WE WILL BUILD IT!
Rental Program
We offer a wide range of equipment rental options that can be custom tailored to meet both your specific equipment needs and short or long-term time frame. Delivery, setup, training, and removal is available by request, which may be an additional charge. Please contact our Rental Department at (225) 383-3902 for equipment and rental details.
Design & Engineering
Our onsite Design & Engineering Department provides the innovation and technology to effectively develop, model, test, and fabricate a customized fall protection solution to meet with just about any job and jobsite requirement. We can provide full certification of customized and engineered solutions that provides our customer's with the confidence it will meet with the required industry specifications.
Service & Maintenance
We staff a full time Service & Maintenance Department that offers a wide range of support, repair, and recertification for all equipment sold and manufactured by Webb-Rite, as well as equipment from other manufacturers. Our Service & Maintenance Department also offers onsite mobile service for support and repairs.
Training
We at Webb-Rite Safety Training are dedicated to providing the highest quality, customer specific training. We provide a safe controlled environment to learn, both in the classroom and hands on.
Customer Service
Our Customer Service Department has a single function in providing the most responsive and reliable customer service and support in the industry. We are a customer-focused company and realize the importance of providing first-class service to all our customers. Please contact Customer Service at (225) 383-3903 or email info@webbritesafety.com if we can be of service.